Octopus is an innovative and resistant spring hinge. It's equipped with a two joint stamped stainless steel trolley that guarantees high mechanical performances for wearing, pulling and bending resistance. Thanks to the box base almost completely closed, it allows the trolley to be guided on four sides, ensuring a strongly anti-rocking system and an easy soldering operation. Available as kit for metal and on wirecore set with soft or hard spring. Available for all kinds of frames: metal, acetate, injection and combination. Front 90° acetate is adjustable to different pantoscopic angles. Two types of screws: standard screw and self-alignment screw which simplifies the manual assembly.
Size: 3.2mm.
Also available in sizes: 2.3mm, 2.7mm e 3.8mm.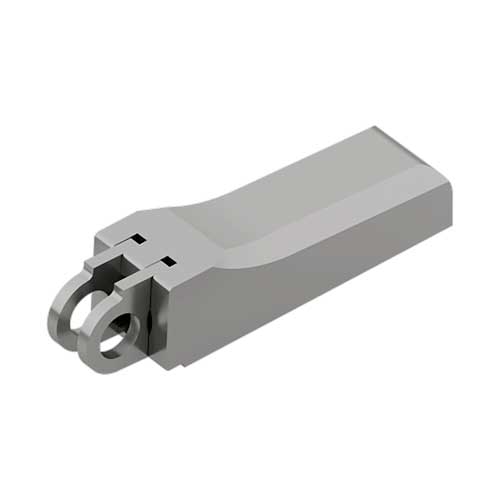 Drawings / Samples Request
You can send a request of drawings and/or samples. You will receive a summary e-mail and then you will be contacted by a member of our expert team.