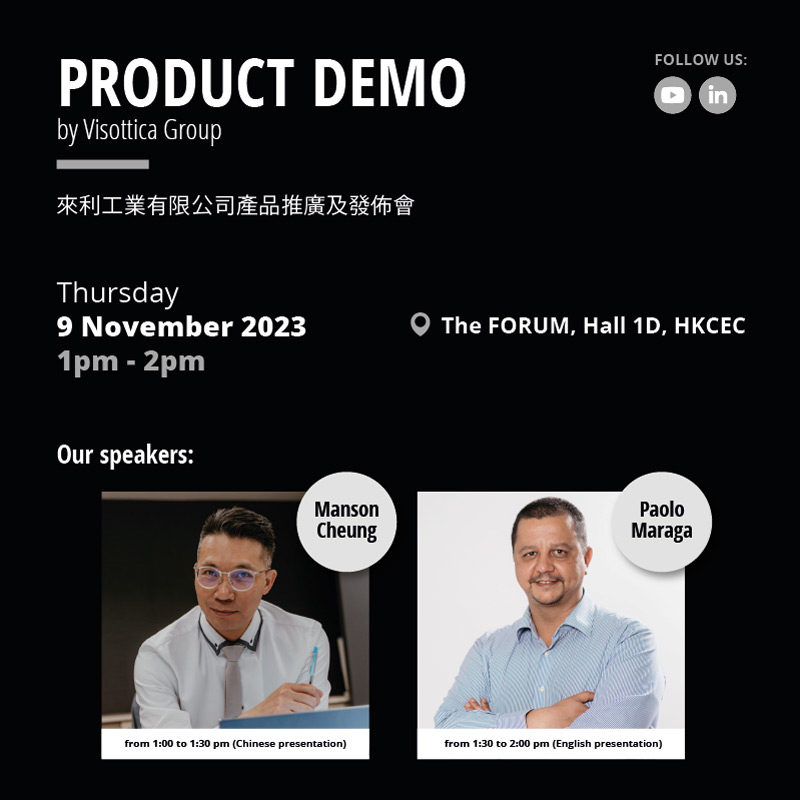 On November 9th, from 1:00 PM to 2:00 PM at the FORUM, Hall 1D, Manson Cheung and Paolo Maraga will present the creation of complex geometries through different technologies.
(1:00 to 1:30 pm Chinese presentation and 1:30 to 2:00 pm English presentation).
The event is open to all industry experts, particularly designers and product developers! We look forward to welcoming you to share moments of learning, inspiration, and growth.