Visottica Group and Oltre il Labirinto together again
On the occasion of Easter, we have decided to support once again, after the Christmas initiative, "Oltre il Labirinto" foundation, which follows people with autism living in the province of Treviso.
Thursday 30 March the young people worked to apply a sticker on all the bars of chocolate.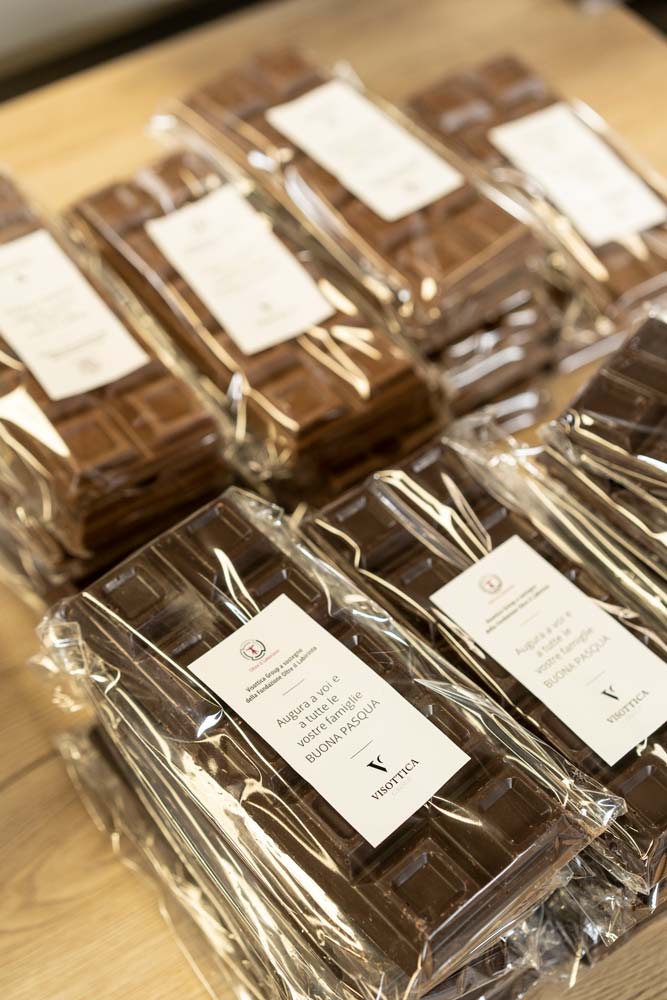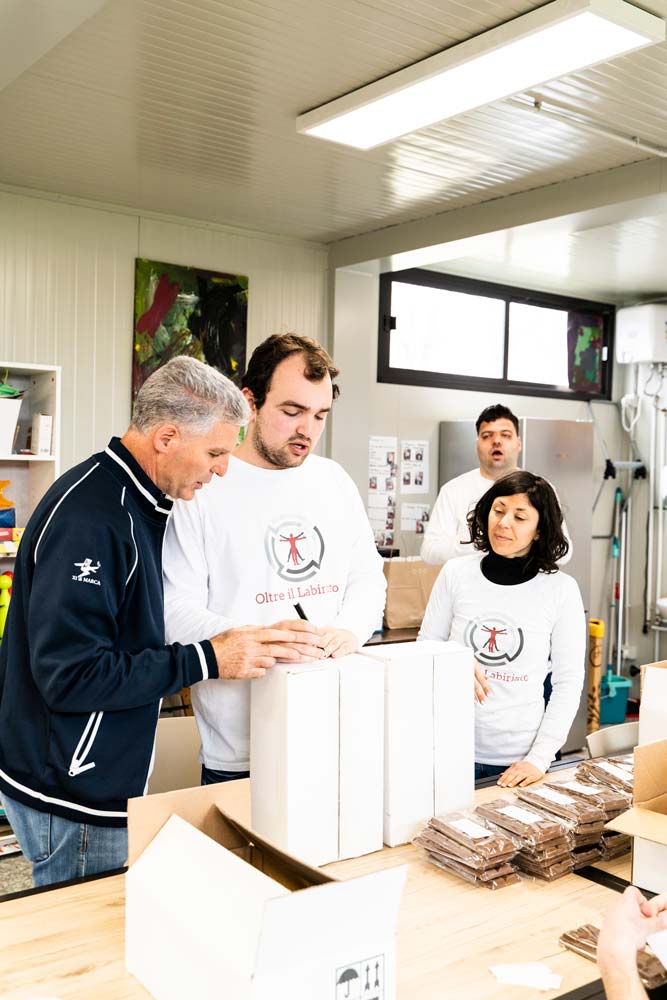 Company gift for all employees of the group. A simple operation, which nonetheless is of great importance to them: from discovering their own manual skills, to experimenting with group work dynamics up to the satisfaction of achieving a common goal. We are proud to have once again given our contribution.
Oltre il Labirinto Foundation has been active in Treviso since June 2009. Its mission is to guarantee help, assistance, safeguarding, care, services, and whatever is necessary during the growth phase and the adulthood of people with autism.
The young people personally delivered the chocolate bars to Visottica.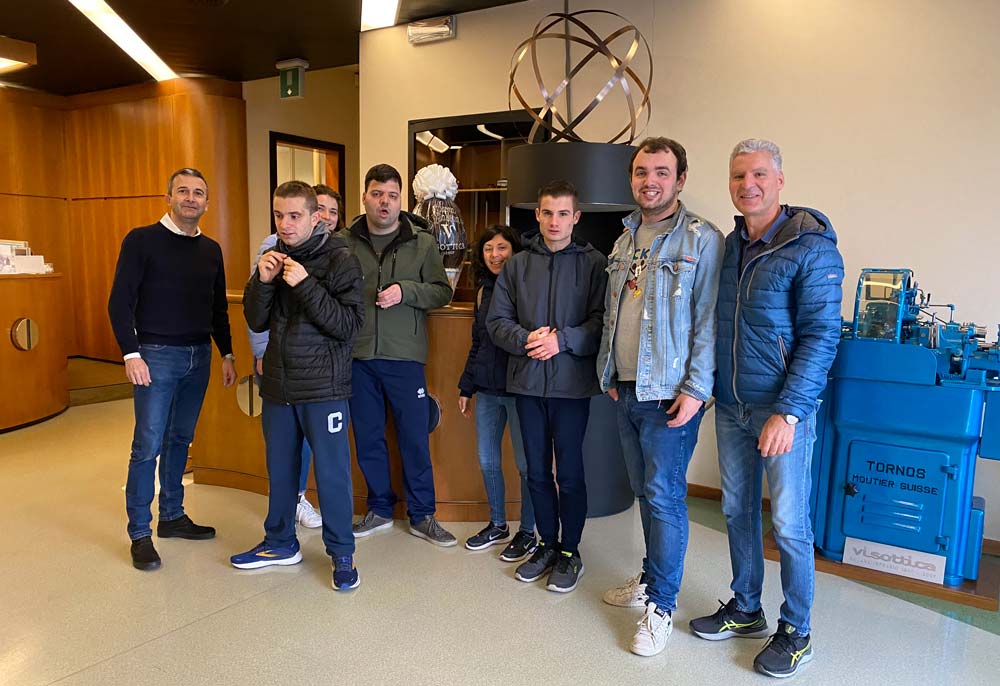 (In the photo the group of people from Oltre il Labirinto with HR manager Giorgio Zambianchi, Thanks!)